Special tools
Crankshaft locking pin – No.KM-6203.
Flywheel/drive plate locking tool – No.KM-652.
Injection pump gear holding tool – No.KM-6293.
Injection pump gear puller – No.KM-6207.
Intermediate gear locking tool – No.KM-6294.
General precautions
Disconnect battery earth lead.
Remove glow plugs to ease turning engine.
Turn engine in normal direction of rotation (unless otherwise stated).
Observe tightening torques.
If fitted: Mark position of crankshaft position (CKP) sensor before removal.
Do NOT turn crankshaft via camshaft or other gears.
Do NOT turn crankshaft or camshaft with timing gear(s) removed.
Valve timing procedures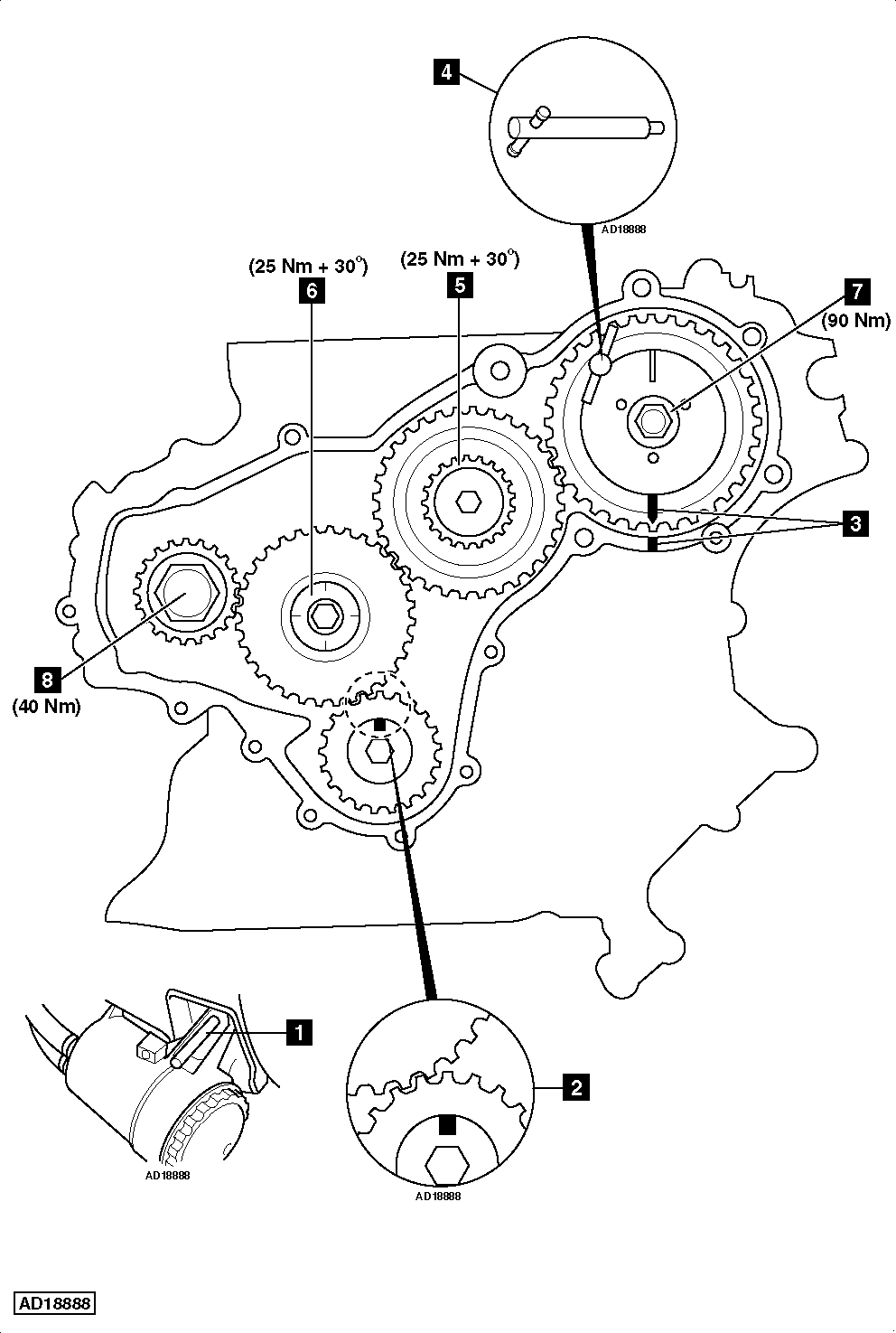 Engine at TDC on No.1 cylinder.
Rock crankshaft slightly to ensure crankshaft locking pin located correctly

[1]

.
Ensure crankshaft keyway at 12 o'clock position

[2]

.
Align timing mark on injection pump gear with mark on timing case

[3]

.
Ensure injection pump gear holding tool can be fitted

[4]

.
Intermediate gears have no timing marks

[5]

&

[6]

.
Tighten injection pump gear nut to 90 Nm

[7]

.
Tighten coolant pump gear nut to 40 Nm

[8]

.